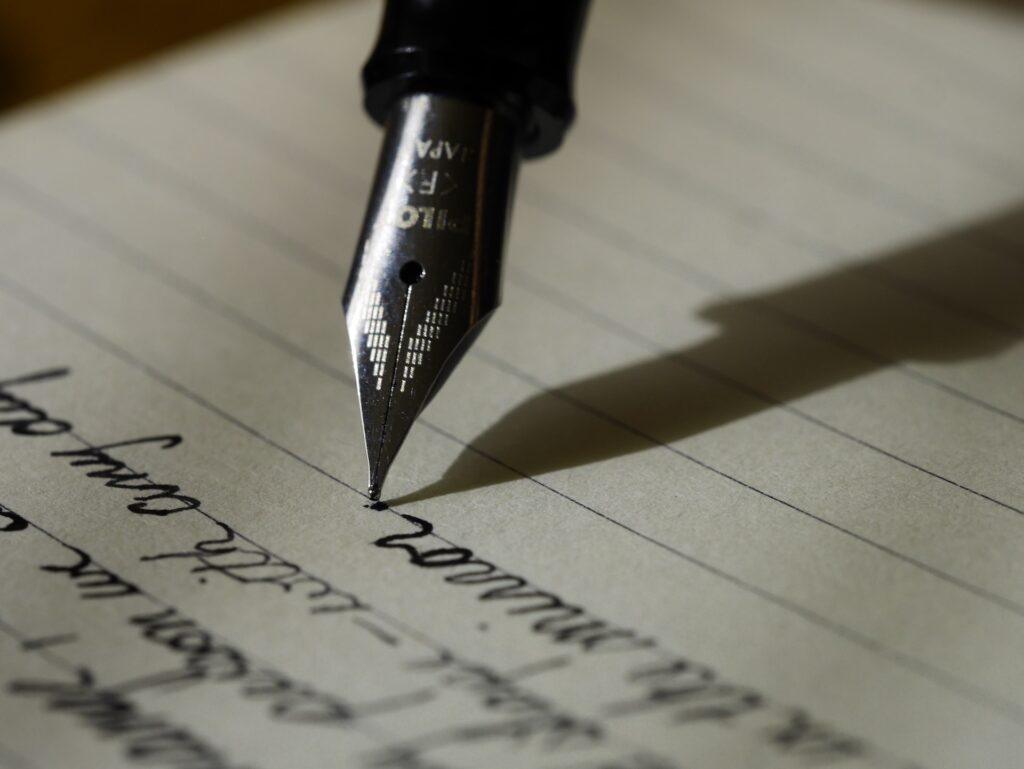 As a real estate investor or owner, you know that a website is key to attracting attention and generating leads. But did you know that the content on your website is just as important as the design? Good content can help your website rank higher in search engine results pages (SERPs), drive traffic to your site, and ultimately lead to more business.
If you're not a content writer yourself, don't worry – there are plenty of professional content writers out there who can help you get the job done. Just be sure to give them clear guidance on what kind of content you need, what tone and style you're looking for, and what keywords you want.
The real estate industry is constantly changing and evolving
The real estate industry is always in flux, with new regulations, technology, and market trends constantly reshaping the landscape. This can make it tricky to stay on top of everything, but it also means that there are always opportunities for growth and innovation.
One recent trend is the increasing popularity of eco-friendly or energy-efficient homes and commercial buildings. Buyers not only want to save money on their utility bills, but they also want to reduce their environmental footprint. As a result, real estate professionals need to stay informed about green building materials and energy certification options for properties.
Another major shift in the industry has been the rise of online resources for both buyers and sellers. While traditional methods like open houses and flyers are still important, it's crucial for agents to have an active presence on websites like Zillow, Roofstock, and Crexi. Overall, though changes can be challenging, they present exciting opportunities for those in the real estate field.
Websites are now one of the most important tools for agents and brokers
Real estate agents and brokers know the power of a well-designed website. In today's digital world, it is often the first impression a potential client will have of a business. A website not only showcases listings, but it can also provide valuable information for buyers and sellers, and real estate investors.
It can feature neighborhood insights, market trends, recent sales data, and offer resources for financing or financial analysis. Additionally, a website allows for 24/7 accessibility – potential clients can browse listings at any time and contact agents with questions or requests.
In short, having an effective website is vital in helping to grow and succeed as a real estate agent or broker. The right website can truly make all the difference in the competitive world of real estate.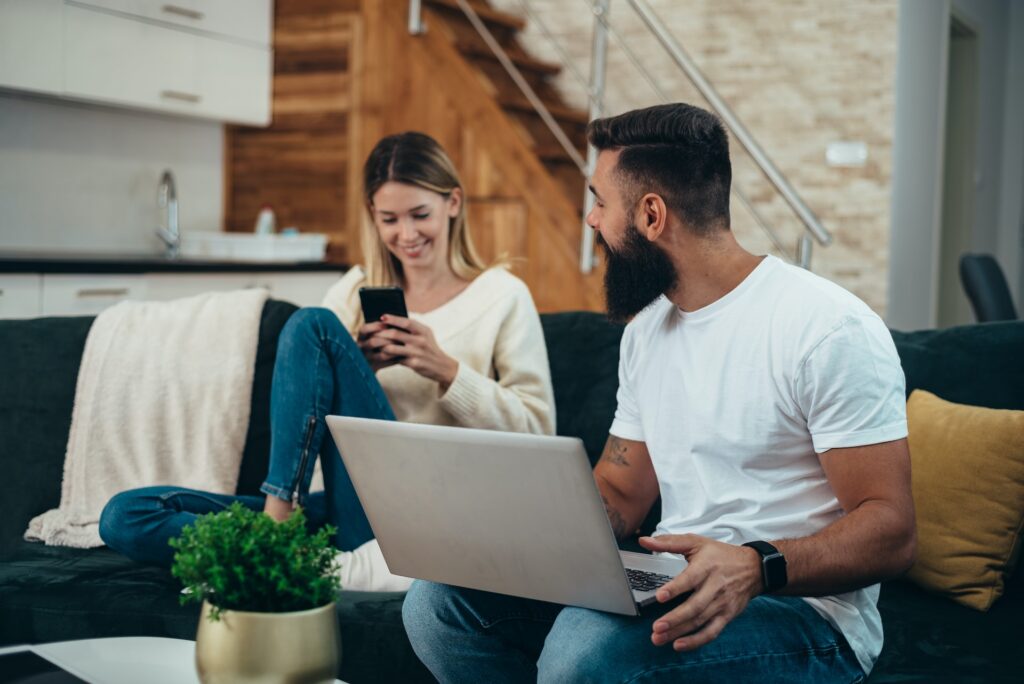 Quality content is key to keeping visitors engaged on your website
If you want people to keep coming back to your website, it's essential that you offer high-quality content. This means ensuring your content is informative, well-written, and visually appealing. Provide value to your audience through expert insights, insider tips, or unique perspectives. Regularly update your content so that there's always something new for visitors to discover.
It's also important to listen to feedback from your audience and make changes accordingly. By consistently delivering quality content, you'll have a loyal following of engaged visitors who will come back time and again.
Content should be fresh, relevant, and interesting to potential buyers and sellers
When writing content for real estate, it's important to remember that it needs to be engaging for both buyers and sellers. Potential buyers want to see properties that are exciting and relevant to their needs, while sellers want their listing to stand out from the rest on the market.
To accomplish this, content should always be fresh and up-to-date. Outdated information or photos can give off a bad impression and turn potential clients away. In addition, content should also address current trends and issues in the industry. Staying informed about local events and market movements can help make your content more relatable and interesting for readers.
By creating compelling, timely content, real estate professionals can attract the attention of both buyers and sellers.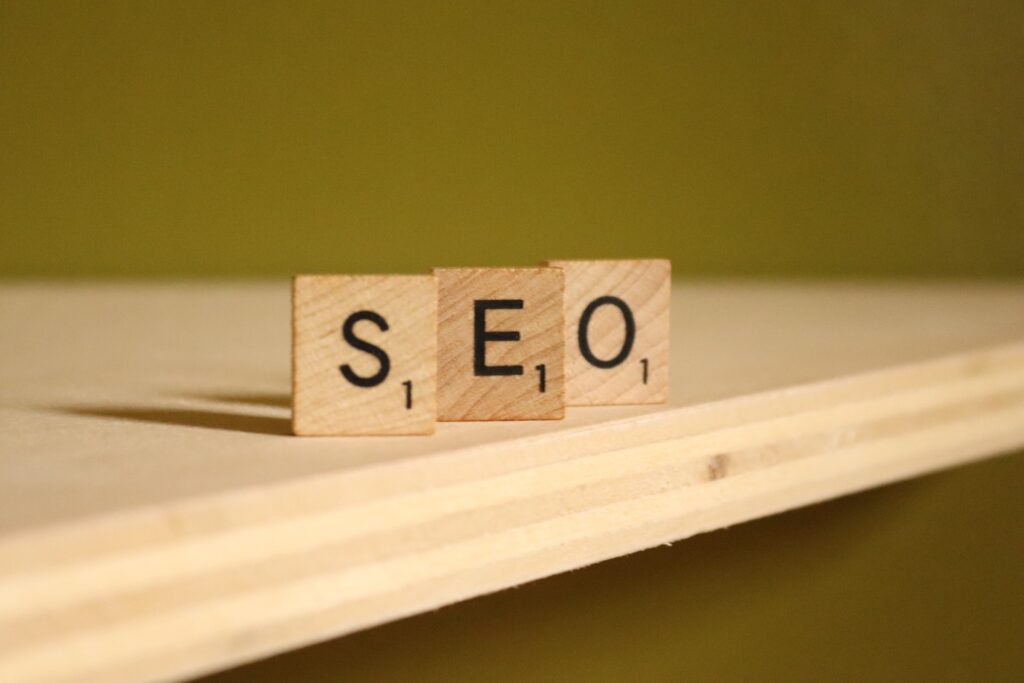 Why SEO-friendly content is important for real estate websites
If you want people to find your website when they search for relevant keywords, it's important to have SEO-friendly content. SEO, or search engine optimization, is the process of making your website more visible in SERPs by incorporating certain keywords into your site's content. When potential customers search for those keywords, your site will appear higher in the results, making it more likely that they'll click through to your site. And once they're on your site, it's up to your well-written content to convert them into leads.
Of course, simply cramming your content with keywords isn't enough – Google's algorithms are getting smarter every day, and they can tell when content is stuffed with keywords rather than being naturally written. That's why it's important to work with a professional writer who understands how to write SEO-friendly content that also reads well and engages the reader.
Professional writers can help you create high-quality content that will engage your audience
Are you looking to make a splash with your content? A professional writer can help make that happen. With expertise in storytelling and audience engagement, they can create high-quality content that will capture the attention of your readers. Furthermore, their skills in communication and editing can ensure that your message is clear and error-free.
So why not leave the writing to the professionals and focus on running your business? Investing in a professional writer can be a smart decision for any company looking to improve their content and attract new customers.
Don't underestimate the value of having well-written material – it can truly enhance your brand image and set you apart from the competition. Trust a professional writer to bring out the best in your content.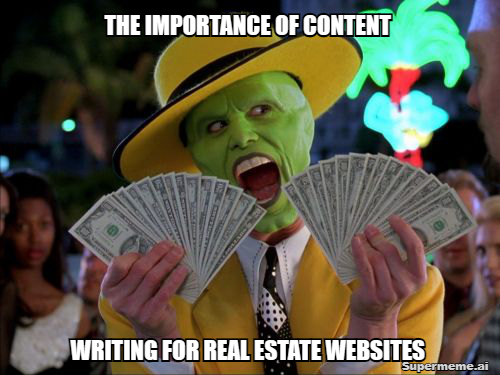 Final thoughts
As the real estate industry has continued to change and evolve, websites have become one of the most important tools for agents and brokers. In order to be successful, your website needs to be well-designed and packed with high-quality content that will keep visitors engaged.
However, creating engaging content can be difficult, especially if you don't have a background in writing or marketing. That's where professional writers can come in handy. A good writer can help you create content that is fresh, relevant, and interesting to potential buyers and sellers. They can also help you target your audience and craft a message that speaks directly to them.
If you're looking for help creating high-quality website content, contact us today. We would be happy to work with you!
This blog post is available for purchase and re-use as a limited-edition NFT on Mirror.xyz